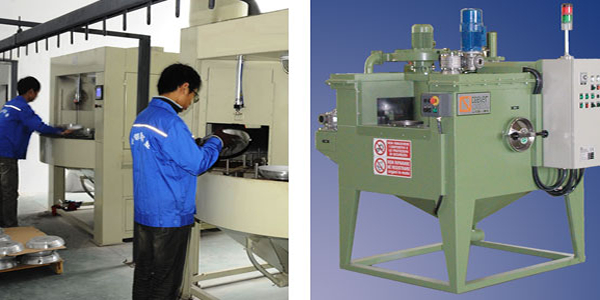 For large batches of parts with specific shapes, CEEVER proposes a series of treatment tunnels linear as well as circular available in various sizes
All machines of series Auto consist of one or more treatment chambers, completely air-tight and made of thick steel. The supporting base of a pickling cabin is built with a sturdy, thick frame, carefully coated.
The separation and collection of the used pickling material carried out by the cyclone/centrifugal separator with air balancing, which is connected with an exhaust fan and positioned on the rear side of the machine.
The exhaust pickling material, before the further filtering, is to be separated from the reusable materials and conveyed then into a filter.
The bottom of the blasting chamber is conical [ One or more cones to maintain a fast return of the pickling material ] and it is connected to suction apparatus, which sends the air / sand mix to the separation device.
Inside the chamber of the sandblasting there are nozzles that may be mounted on handling devices.