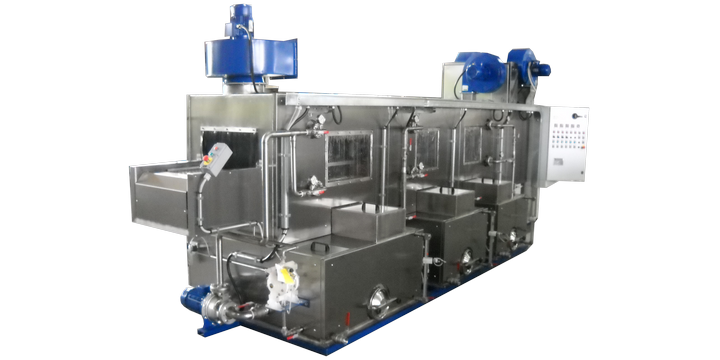 In case of tunnel with conveyor belt, the components are loaded on a conveyor belt which conveys the pieces through the different stages of treatment: the development of the machine is in line.
These are particularly suitable for cleaning and chemical treatment of parts with simple shapes and a smooth surface without the critical cracks.
These machines are often used in the production lines of mechanical, automotive and aerospace companies for inter-process cleaning or for precision cleaning before assembling.
Due to their flexibility, tunnel equipments can be used for big and small productions.