TANK.AGT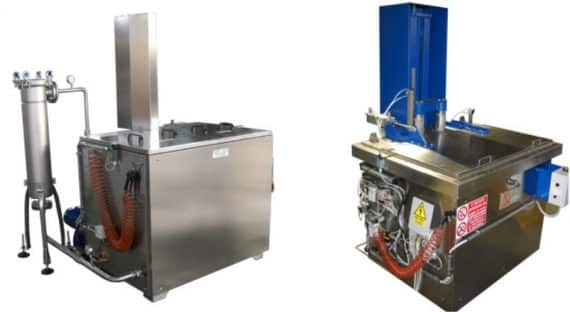 Any treatment of washing that employed liquid solutions, needs a deep and turbulent contact between the detergent and the contaminant that cover the parts to treat.
TANK.AGT mono stage plants combine immersion cleaning with a vertical alternate motion. This movement allows a continuous renew of the liquid in contact with the parts to treat, permitting to obtain better results in comparison with a usual static bath.
The vertical agitation is obtained thanks to a pneumatic piston, placed behind the vat, which is connected to the loading platform
It is possible to realize TANK.AGT multi stage plants in semiautomatic or automatic version, aligning the single units according to the foreseen cycle of chemical treatment.