Robotized Automation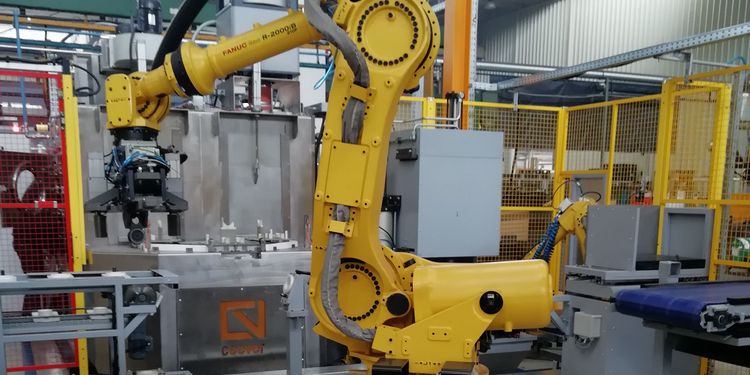 CEEVER Srl assists companies in facing the productive trends thanks to its ability to develop and integrate different technologies, creating special automation and robotic systems. Following devices are part of our production:
AUTOMATIC LOADING/UNLOADING CELLS
Automatic lines usually used for product preparation and subsequent positioning in the machine by means of 6-axis robots. Available with gripper and / or pallet magazine.
MACHINERY SERVICING CELLS
Automatic lines for the transfer of products within an island with multiple processing stages using 6-axis robots. Available with gripper and / or tool magazine.
ROBOTIC DEBURRING AND MARKING CELLS
Automatic cells aimed at deburring and surface finishing of metal elements following mechanical processing using a 6-axis robot. The operations are usually:
Grinding.
Polishing.
Satin finishing of stainless steel, brass and other metal elements.
Processing of components in composite materials, plastic and fiberglass.
Waterjet deburring.
Available with tool magazine and / or pallet
TESTING CELLS
Automatic cells aimed at testing mechanical components following mechanical processing and / or assembly. The tests are usually:
Pressure gas seal
Vacuum seal
Dimensional at defined temperature
Temperature