TUNNEL.RING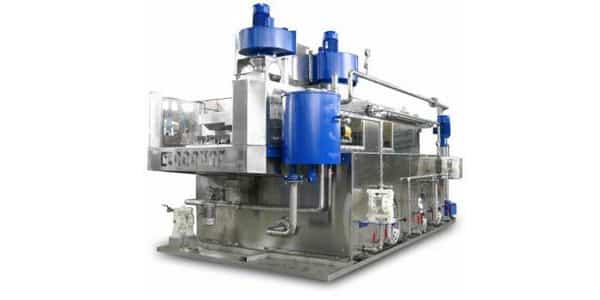 TUNNEL.RING series is composed of tunnel washing systems with ring conveyor. These kinds of washing machines are particularly recommended for spray treatments of small to medium-sized mechanical parts. The conveyor system is a rotating ring that carries the workpiece carrier satellites in the different treatment stages.
The movement of the transport system can be continuous or in step: in the latter case, the platform can be built to ensure absolute precision in the positioning of the parts to be washed, should a positioned washing be necessary. In addition, it is possible to rotate the workpiece carrier satellites.
In the treatment chambers there is a network of spraying nozzles. The spraying configuration is designed to cover the surfaces of the components being treated while carrying out chemical, mechanical and thermal actions at the same time. Blowing and drying stages can be added if required by the process.
During operation, the plant is clean, odorless and completely insulated from the working environment.