SANDBLAST Series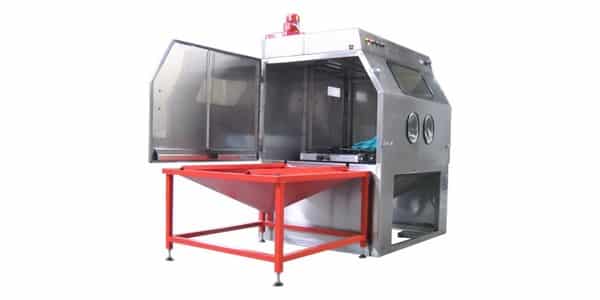 Ceever produces sandblaster machines in many standard models.
All machines have a working space completely air-tight, and a pickling cabin supporting base built with a sturdy, thick frame, carefully coated. The bottom of the cabin is tapered and connected to a suction apparatus, which sends the air/sand mix to the separation device. In front of the cabin, there is an operator position with one or more places.
It is present a door to insert or remove the treated materials. Sleeves, produced of rubber and mounted on the front door of the insert/remove, prevent the escape of material during the pickling operation and allow at the same time greater freedom of movement for the operator.
Our production of Sandblaster machines includes: