Optionals Hidro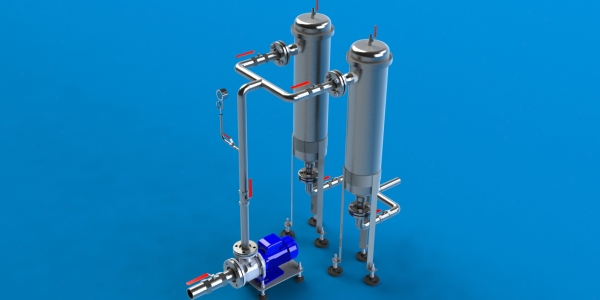 To rationalize and optimize the treatment cycles are available on request optional systems, such as:
MOTORIZED DOORS AT VERTICAL OPENING
it is possible to install doors at vertical opening with frontal flatcar for the load with overhead travelling crane.
MUD DREDGE AND CHIP REMOVER
placed on the bottom of the storage tank, they are used to remove the chips and mud resulting during the wash process.
ADDITIONAL TANK
for particularly elaborate cycles it is possible to install more reservoirs in monoblock or externally according to the demands of the client.
LANCE OF MANUAL WASHING
with the open door it is possible to work with lance of manual washing connected to spraying pomp.
WEEKLY CLOCK
In normal use of a system based on defined and programmed production times, it can be very useful to install a weekly Clock. This has to make an impact on the heating and / or the ventilation system so the ignition and the shutdown of these units can be planned.
JOINTED NOZZLES
also at tall pressures it is possible to install nozzles at fast dismantlement to perform operations of cleaning.
PLC AND MODEM
In the case of special automation, the machine can be equipped with a PLC, touch screen and modem for remote data transmission and a communication services via SMS.
METERING DEVICE PUMP
Pumps with a low flow rate, which brings the detergent into the storage tanks to compensate the loss or deterioration of the product.
HEATING TO LOW DISSIPATION
Because of the abundant presence of deposits, to protect the devices against the heating, it is important to use the heating elements with large surface areas and low degree of dissipation.
DE-OILING
usually included in the degreasing tanks, separator of oil divides water from oil (no emulsion) in order to increase the life of cleaning solution. The circuit is composed by a pump that take the liquid from a tank of the plant through a device that always follows the level and send the liquid to the separation device. From the separation device the water come back to the tanks and the oil goes in an external tank.
FILTRATIONS
for special requirements it's possible to install filters with degree of retention 1 to 100 microns. On these machines are usually installed bag filters fed by an independent pump that aspires liquid from the treatment tank, pushed it in the filters and re-send it back in the tank.
DRYING And/Or BLOWING
in series at all the machines it is possible to install a system of drying and/or blowing at circulation of warm air.
PORTHOLE OF INTERN VISUALIZATION
MASKS OF SPRAYING
If the components to treat require a precisely localized cleaning, it is possible to install the special pipelines that allow to affect the critical points with high pressure.
SAFETY VAT
In the case of a not waterproof floor, it is possible to installed a tub with a booster pump, which should serve to catch the accidental loss of fluid.
[button color="view-over-the-town-1″ icon="info-sign" href="https://www.ceever.com/en/request-information"]More info[/button]