Optionals Sanblaster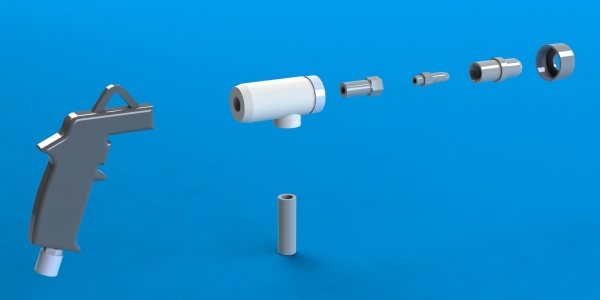 In order to rationalize and optimize treatment cycles, are available, on demand, optional systems, such as :
MOTORIZED DOORS AT VERTICAL OPENING
it is possible to install doors at vertical opening with frontal flatcar for the load with overhead travelling crane.
ADDITIONAL TANK
for particularly elaborate cycles it is possible to install more reservoirs in monoblock or externally according to the demands of the client
PLC AND MODEM
in case of particular automations the machine can be endowed with PLC, touch screen and e-modem for teleservice or data communication by sms.
JOINTED NOZZLES
also at tall pressures it is possible to install nozzles at fast dismantlement to perform operations of cleaning.
BLOWING
in series at all the machines it is possible to install a system of drying and/or blowing at circulation of warm air.
PORTHOLE OF INTERN VISUALIZATION
MASKS OF SPRAYING
If the components to treat require a precisely localized cleaning, it is possible to install the special pipelines that allow to affect the critical points with high pressure.
FILTRATIONS
for special requirements it's possible to install filters with degree of retention 1 to 100 microns.
On these machines are usually installed bag filters fed by an independent pump that aspires liquid from the treatment tank, pushed it in the filters and re-send it back in the tank.
[button color="view-over-the-town-1″ icon="info-sign" href="https://www.ceever.com/en/request-information"]More info[/button]