Optionals Spraymaster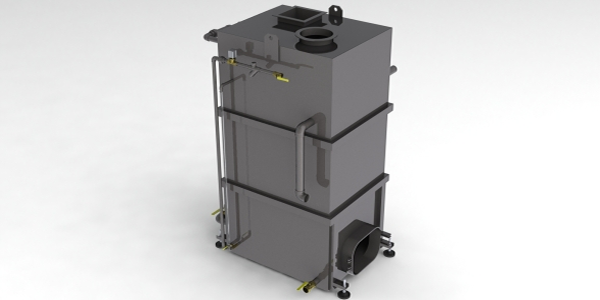 In order to rationalize and optimize cycles treatment, are available, on demand optional like:
MOTORIZED DOORS AT VERTICAL OPENING
It is possible to install doors at vertical opening with frontal flatcar for the load with overhead travelling crane.
MUD DREDGE AND CHIP REMOVER
Sets on the fund of the tank of storage, they serve to pick up the shavings or the mud removed by the washing.
ADDITIONAL TANK
For particularly elaborate cycles it is possible to install more reservoirs in monoblock or externally according to the demands of the client.
LANCE OF MANUAL WASHING
At open door it is possible to work with lance of manual washing connected to spraying pomp.
WEEKLY CLOCK
In the habitual use of the plant, based on defined and programmed productive times, can be useful to install a weekly clock. Such device acts on the heating and/or on systems of ventilation permitting a programmed lighting and a turning off of such devices.
JOINTED NOZZLES
Also at tall pressures it is possible to install nozzles at fast dismantlement to perform operations of cleaning.
PLC AND MODEM
In case of particular automations the machine can be endowed with PLC, touch screen and e-modem for teleservice or data communication by sms.
METERING DEVICE PUMP
Are pumps at low flow rate that introduce detergent inside of the tank of storage to compensate the losses or the usury of the product.
HEATING TO LOW DISSIPATION
When there are some particularly abundant deposits, to safeguard the devices of heating, is important recur to heating elements with great surface and low degree of dissipation.
DE-OILING
Usually included in the degreasing tanks, separator of oil divides water from oil (no emulsion) in order to increase the life of cleaning solution. The circuit is composed by a pump that take the liquid from a tank of the plant through a device that always follows the level and send the liquid to the separation device. From the separation device the water come back to the tanks and the oil goes in an external tank.
FILTRATIONS
For special requirements it's possible to install filters with degree of retention 1 to 100 microns. On these machines are usually installed bag filters fed by an independent pump that aspires liquid from the treatment tank, pushed it in the filters and re-send it back in the tank.
DRYING And/Or BLOWING
In series at all the machines it is possible to install a system of drying and/or blowing at circulation of warm air.
PORTHOLE OF INTERN VISUALIZATION
MASKS OF SPRAYING
When the components to treat need an accurate degree of localize cleaning, it is possible to install particular canalizations that allow, to hit the critical zones at high pressure.
SAFETY VAT
When the floors are not waterproofed it is possible to install a vat to pick up accidental losses of liquid with pomp of raising.
[button color="view-over-the-town-1″ icon="info-sign" href="https://www.ceever.com/en/request-information"]More info[/button]