Special Application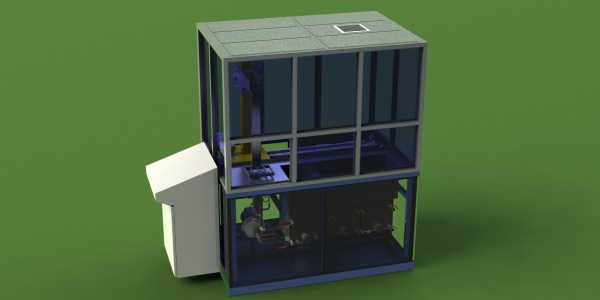 WASHING PIPE
CEEVER has developed a series of submerged plants for the TREATMENT OF VERY LARGE PIECES AND/OR LONG [for example, tubes and profiles or large structural parts]
Are typically modular and are adapted to different types of treatments such as washing, phosphating, pickling, bleaching, etc..
In support of the plant, depending on the type of chemical process, plants are installed secondary liquid sewage or air and recirculation of the effluent.
WASHING WITH HFE FLUID (HYDROFLUOROETHERS)
Ceever MULTI HFE Plant Series are machine at multiple vats endowed with gallery of coverage and one or more automatic conveyors for the inside handling of the basket.
The HFE process is composed by 4 stage like described below:
HIDROCARBON CLEANING
Heated cleaning in hidrocarbon solvent with ultrasound power.
HFE CLEANING
Heated cleaning in HFE solvent with ultrasound power.
HFE VAPOR RINSING
Rinsing in HFE vapors
DRYING
Ambient air drying
[button color="view-over-the-town-1″ icon="info-sign" href="https://www.ceever.com/en/request-information"]More info[/button]
[button color="view-over-the-town-1″ icon="info-sign" href="http://www.ceever.it/ts/TANK_HFE MULTI.pdf"]Technical data sheet[/button]